Motown Harley Merch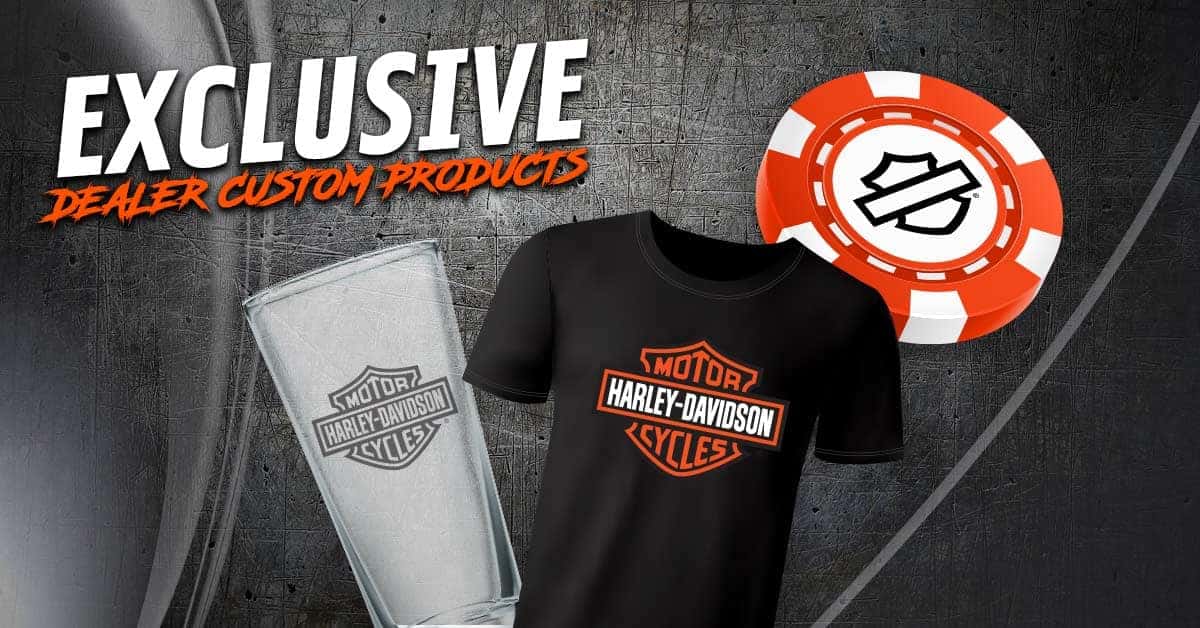 Stop in to see our limited edition dealer branded merch like licensed t-shirts, sweatshirts, poker chips, stickers, shot glasses, coffee mugs and more!
  
Assorted Licensed Men's & Women's T-Shirts 
#40290004 Men's Vintage Ride T-Shirts $34.99-$36.99
#40290023 Men's "Watch This" Grey Tri-Blend Tees $34.99-$36.99
#R003430 Ladies' "Multiply" Bling Shirt (Multiple Colors) $47.99-$51.99
#R003497 Ladies' "Labelle" Bling Hip Tag Shirt $54.99-$58.99
---
*Prices valid as of 3/3/2020 and subject to change without notice. Designs shown available for a limited time only. Contact dealership for details.
---